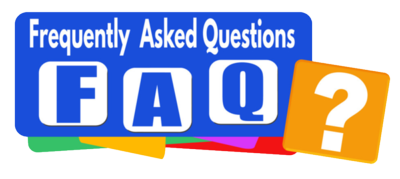 Q: I don't see exactly what I'm looking for on your website, can you custom design something for me?
A: Of course, I am always accepting custom orders. Just send me a message and let me know what you are looking for. There is NO extra charge for custom orders. orders@custominfinitycreations.com
Q: Will the colors on my screen appear exactly the same when printed?
A: Not always. Computer monitors use a resolution of 72 dpi and is RGB based color, while printing uses 300 dpi and is CMYK based. The colors on your monitor appear brighter than they will when printed. Colors also vary on different types of paper.
Q: Why is the image cut off after I had it printed?
A: Most print shops have a bleed out - which means they change the parameters of the card/image so that it will bleed out to the edge. Please know any specific parameters of your print shop before you order. I am not responsible for differences in measurements that I was not made aware of at the time of order.
Q: Why did I not receive my digital file in the mail?
A: If you ordered a "Digital File" that is a file that you print out yourself at home or at a photo lab. There is no physical item shipped to you for digital files.
Q: I ordered a digital file and can't print it out, can I get a refund?
A: No sorry, I do NOT give refunds for digital files due to the nature of the item. Please read full item description of what you are ordering and ask all questions before you place your order. Digital files are files that are available as an instant download or emailed to you and you print them out yourself. I am not responsible for the printing of your digital file. If printing at a photo lab please double check with them first about printing policies before you order as some places will not print certain items. Check out "Digital File Tips" link at top of my page under my banner for helpful tips on digital files. No physical items are shipped to you for digital file items.
Q: What file formats are your digital files?
A: Most of my digital files are sent as png or jpg files. If you need a specific file format, no problem just add a note on your order form and let me know.
Q: Will there be lines on my ordered items?
A: No, the lines are a watermark and ordered items will not have the watermark lines on them.
Q: Are your digital file items available as physical items?
A: Some items are available as a digital file or an actual physical item. They will be noted in the item description and if they are available as both you will be able to select the type you want from the drop down list on your order form.